PIANO MUSIC CDs: MORNING TO MIDNIGHT and SAN FRANCISCO SOUVENIRS.
 
Welcome to the eclectic world of my piano music. When I was growing up, the two greatest influences in my musical life were the classics of the 19th Century and the pop music of the 1950s and 60s. This led to the development of my classical/popular style of composing, enabling me to move comfortably between writing classical themes and variations, romances and nocturnes to composing rags, blues and other works with more contemporary influences.
 
My two cds of piano music reflect this wide range in style. The first, Morning to Midnight" named after the Suite of pieces that gives the album its name contains a variety of character pieces that reflect not only the varying moods of the day, but of the seasons as well, and tributes to friends, family, places and even cats. The second, San Francisco Souvenirs is a tribute to the locations, people and events that were a part of my life during the many years I lived there.
 
You may download for free, in whole or in part all of the music from my two CDs. However because of the great variety of  mood and style, you may wish to preview individual sound clips before selecting the tracks you wish to download.
 
I'm providing free downloads to better acquaint you with my music and in the hope that some pianists may want  to purchase the sheet music, which is available for a fee on the Sheet Music Page of this web site. Pianists will appreciate that even the most difficult selections were composed to comfortably fit the hand.
Because of the eclectic nature of the music, those wanting single downloads will find the following legend useful in previewing selections:
Predominant Influence (by track number)
Classical: 1,2,4,5,6,10,11,13,14,15,16,17,19,20,24,25
Pop: 12,23
Jazz, Swing and Ragtime: 3,7,8,9,21
Traditional: 18,22

Download each track individually below or the entire collection by clicking here
Predominant Influence (by track number)
Classical: 6,9,11,12,14,15,16,17,18,19,21,22,23,24,25
Pop: 2,3,5,13,20,26
Jazz, Swing and Ragtime:  1,6,8
Traditional:  4,10

Download each track individually below or the entire collection by clicking here
Holiday Season Songs
If you love holiday perennials like "White Christmas" and "Have Yourself a Merry Little Christmas," you will probably enjoy my Holiday Season Songs. In the 1980s, I co-wrote and produced a successful San Francisco Christmas Review that ran for several years in the Bay Area. The show's title song, "Never a White Christmas," won first prize in a local Christmas Song Contest, and several Bay Area singers including cabaret diva Wesla Whitfield recorded this and other songs from the show, celebrating the holiday spirit in that snow-less city. The Review's show-stopping "Let's Give Thanks," a rare Thanksgiving song written in the Popular idiom, praises those things for which we all can be grateful.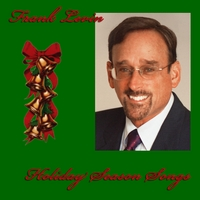 0:00/2:45

0:00/2:49

0:00/2:56

0:00/3:02

0:00/3:08

0:00/3:20

0:00/3:12

0:00/3:15

0:00/3:04

0:00/3:16

0:00/1:16

0:00/1:21

0:00/2:12

0:00/2:49
---
Saint Nicholas Song Medley
In the early 1980s, Jack Boas, the father of one of my students brought in a book of Traditional Dutch Saint Nicholas Songs he learned when he was a child in the Netherlands. I found them so delightful, I asked him first to help me make singing English translations, and later, since he was a fine writer, to write a Childrens' Musical Play to tell the Saint Nicholas Story and in so doing provide a context for the songs.The play was completed around 1985 and was performed by a children's theatre company in Vallejo California soon afterwards. 
Distracted by other projects, I forgot the play until I found it again recently in clearing out old files, and rediscovered how charming the songs and play were. 
The play is now in the process of being published by the Canadian Music Centre and should be available shortly. 
To help children performing the play learn the songs, we made a demo tape of at least one verse of all the songs. Below is a medley of some of the songs from that demo tape with vocals provided by Joyce Luis and piano accompaniment arranged and performed by myself. 
Frank Levin, November 2019 
0:00/0:43

0:00/1:25

0:00/0:46

0:00/0:31

0:00/1:14

0:00/0:37

0:00/1:00
---
Frank's Other Songs
Roni Nabor, vocals/ Frank Levin, piano 
Lyric, Chris Baskett
Jeannie Pun, vocals/ Frank Levin, piano 
Lyric: Chris Baskett
Female vocals, Lois Szymborski/ Frank Levin, piano 
Lyric: Jan Richter
Male vocals, unknown/ Frank Levin. piano 
Lyric: Chris Baskett
Jeannie Pun, vocals/ Frank Levin, piano 
Lyric: Chris Baskett
Jeannie Pun, vocals/ Frank Levin, piano 
Lyric: Toby Lynn
Ingrid Mapson, vocals 
Devin Roth, piano
Susan Frankel, vocals/ Russell Ryan, piano 
Lyric: McMahon, Heisterkampf, and Levin
It Only Takes Two
In the early 1980s, when I was in San Francisco putting together a Christmas show, I was introduced to the multi-talented Dennis Goza, singer, actor, songwriter and one of the best script and lyric writers I would ever have the privilege to work with. Initially we worked on Christmas shows for small casts featuring humorous skits and original songs celebrating Christmas in snowless San Francisco. Later we came up with an idea to write and perform a mini Broadway-style musical featuring only two performers with myself at the keyboard. It was a simple plot: Boy meets, wins, loses and regains girl. We would incorporate several songs I had composed with other lyric writers, and Dennis and I would work together on others. Dennis would supply the book to tie everything together. The show, appropriately named It Only Takes Two was completed and performed in 1985, including in the Bandshell in Golden Gate Park where it was enthusiastically received. 
Shortly afterwards Dennis and his wife got more involved in their own touring children's theatre company, L'Eau Theque Productions, I got busy with other projects, and we ceased to actively work together. Nonetheless we would continue to collaborate on songs for their children's shows for several years, and have maintained an on-going Internet friendship ever since. 
Recently I came across two cassette recordings of the show including the one we put on in Golden Gate Park. Excerpts of that show are included below as they had the best sound quality. Sara Stutz and Robin Taylor played the leads, and I accompanied on keyboard, though Dennis played the male lead in other shows. While the sound quality is not great, it's good enough to showcase the songs.
0:00/1:30

0:00/2:14

0:00/2:50

0:00/2:29

0:00/1:08

0:00/1:54

0:00/1:17

0:00/2:34

0:00/2:00

0:00/1:51

0:00/15:13