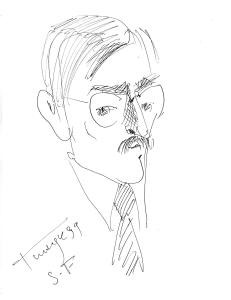 Relating to Levin's Morning to Midnight CD

"I've listened to your CD this morning and it's exquisite. I had it playing while doing emails and it was so relaxing. There are so many different muscial moods throughout the CD and each and every one of them is pleasant."
David Priest, Jazz Pianist

"The CD goes great with cooking, eating, entertaining, working and studying."
Evan Rosen, Internet Communications Consultant and Author

"It's like being on a vacation."
Nellie Keate, Singer-songwriter, Realtor.

"A well-kept secret for anyone who would like to relax or even meditate."
Doug Gardali, Double Bass Musician and Author.

"Listening to your lovely tunes is a great way to start the day"
Tom Keylon, retired Sheet Metal Worker.

"The CD brought back memories of long-lost ideas of music, and a dedication to the magical ability that music has to not only reflect moods, but to help to change them as well."
Mary Palmer, Music Director, High Plains Public Radio.

"I edited a dance number today to McCoppin Square. The dance was originally choreographed to another song but I took a chance to edit with your music and it turned out more beautiful than I could have imagined."
Shireen Daryadel, Independent Filmmaker

"Frank Levin writes the kind of charming, unassuming, skillful piano music the 20th century almost killed off."
Kirke Mechem, Composer

"Delightful music, sensitively performed."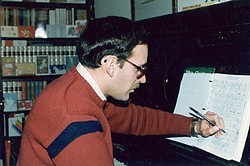 Frederick Glaser, Website Reviewer.

"Highly listenable; bears repeated playing, honest stuff, grabs your ear."
Stanley Mars, Travel Consultant.

"I just purchased your CD and wanted you to know how refreshing it was to listen to it."
David Wong, Print Photographer.

"Enjoyed your CD very much."
Julian Armour, Founder and Artistic Director, Ottawa Chamber Music Society.

"If Josh Groban and Nora Jones wrote piano music, it would probably sound like the piano music of Frank Levin."
Greg Blake, Composer

" The music is simply wonderful and the titles just fit every tune."
Frances Theodore, Housewife and Amateur Pianist.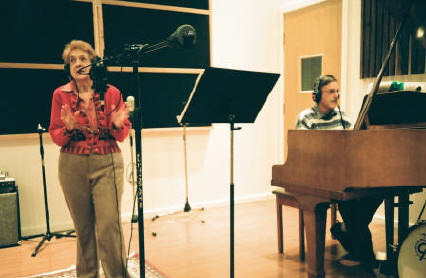 " Every take is an honest performance."
Dick Walberg, Recording Engineer.

"Music is deft, straightforward and quietly gracious."
William Zagorsky, Music Reviewer, Fanfare Magazine.

"I was impressed."
Sarah Cahill, Concert Pianist and KALW Radio Host.

"Composer hits right notes on new CD."
Sunset Beacon.

"Very pleasant vignettes, appealing and accessible."
Danielle Charbonneau, CBC Radio 2 Host.

"if you are interested in nice, melodic piano pieces that are fun to play, you might try Frank Levin."
Davis Reffkin, Radio Host KUSF's Ragtime Machine.

"I was struck by the absolute professionalism and craftsmanship of the music."
Robert Margeson, Computer Systems Designer.

"Charming and well done..nice performances, production and pieces. Congratulations."
Tod Brody, Composer, and San Francisco Chapter Director, American Composer's Forum.

"I enjoy playing Frank's music because it is expressive, well constructed, pianistic and accessible to audiences."
Scott Pratt, Pianist on Levin's two CDs.

"In the Taraval Street Rag, Levin finds something new to say in ragtime style... Summer Nocturne, Summer's End, Autumn and Arctic Spring create some lovely moods. Prairie Homecoming beguiles us with some nice rhythms while taking us in some surprizing directions."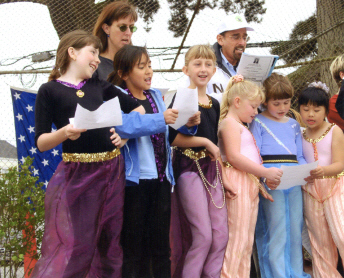 Lyn Bronson, Music Reviewer, The California Music Teacher Magazine.

"At the moment, my favorites are Twilight Aria and Taraval Street Rag."
Lillian Laakso, Retired Symphony Violinist.

"I am particularly drawn to three of your pieces: Sunset Streetlights, Summer Fog and Autumn. They evoke so much pleasurable imagery for me."
Steven Carnine, High School Teacher

"Compositions range from the rich texture of classical works, to ragtime, to modern jazz... well done."
Glen Gullmes, West Portal Monthly.

" The melodies are infectious and piano textures appealing and skillfully handled."
Dr. William Benjamin, Composer and Music Theory Professor.

"You have it in you to communicate beauty, tenderness of emotions and the subtle nuances of our musical language" Marjan Mozetich, Composer

"Charming piano pieces, perfect for a sunny afternoon."
Michael Conway Baker, Classical and Film Composer.

"Levin's compositions range from the meditative and nourishing, to the quick and humorous that make you smile."
Barry Karp, Actor, Teacher, Theatre Director.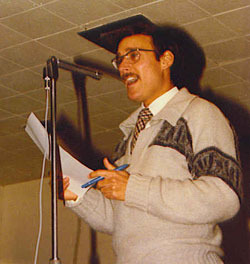 Testimonials Relating to Levin's San Francisco Souvenirs CD

"Great stuff. You should really be getting a paycheck from the SF Tourism Board."
Mike Perazzetti, Internet Radio Host.

"I was mesmerized by your music. It put me in a totally relaxed mind-set. Amazing!"
Phyllis Sherman, Editor, San Francisco West of Twin Peaks Observer.

"I listened to your CD on my way home and was lulled by your music."
Lois Kathnelson, Employment Counsellor.

"My favorite is For Dusty. My wife enjoys dancing around the kitchen to The West Portal Street Fair."
Tom Keylon, Retired Sheet Metal Worker.

"Your San Francisco Souvenirs is absolutely a most pleasurable experience."
Steven Carnine, High School Teacher.

"Number 1 for me is Lullaby for Kevin; I found it quite emotional, and my number 2 favorite is Bay Sailboats."
Rob Saunders, Florist

"Very Impressive. I'm not even jealous you got all the talent in the family."
Ruth Richlen, ( my cousin ) and Public School Teacher.

"What a gem. While I have only been to San Francisco once, this lovely city was remarkable. It's easy to see why you were so influenced to put pen to staff paper and bring about these gracious and truly devine pieces."
Mary Palmer, Music Director, High Plains Public Radio.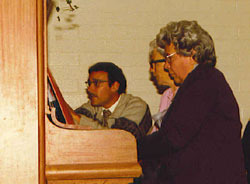 "Wonderful, full of passion, nostalgia and intelligence: overall there is a true emotional sincerity."
Marjan Mozetich, Composer.

"I loved the wistful "Windmills," raggy, "West Portal Street Fair," and California Orientalism of "Irving Street Rhapsody."
Kirke Mechem, Composer.

"I especially loved the more classical 2nd and 3rd suites. Scott plays your pieces wonderfully."
Shari Levinger, Classical Vocalist and Piano Teacher.

"I found the San Francisco Souvenirs most to my liking. You certainly have composed some very interesting works."
George Karpel, Retired Spanish Langauge Teacher.

"Third Street Blues is one of my favorites. It celebrates in a quiet way, the less known African-American Area of San Francisco."
Eric Friesen, Host CBC Radio's Studio Sparks.

"Congratulations on San Francisco Souvenirs. It's a great and varied collection of very deftly written pieces. Scott did a great job. I'm not sure I have a favorite, but a Farewell for Rosa and Irving Street Rhapsody would be two contenders." Adam Domash, Composer, Concert Pianist and Recording Engineer.

"If you think this is going to be new-age drivel, think again, for Mr. Levin is a composer skilled in creating music of a popular nature, some of it in a classical style, that we might call a potpourri of crossover. On this disk, arranged around a San Francisco theme, you will hear rags, ever so smooth cocktail piano, moody ballads, and a few extended pieces that are more ambitious. Pier #39 will bring a smile to your face, A Farewell to Rosa Cutler is a sensitive and moving elegy, Kites on the Marina Green opens like the sun from behind a cloud, and The Windmills of Golden Gate Park is a charming piece I would be proud to have my students perform in recital."
Lyn Bronson, Music Reviewer, The California Music Teacher Magazine



Relating to Levin's Sheet Music

"I'm playing 'Romance' fairly well now. It's such a beautiful piece even at my slow pace. I'm still working on 'Taraval Street Rag'. That remainds my favorite. It is the right level of difficulty for me. Just started on 'Summer Fog', which is also quite beautiful even at my slow pace. Thank you once again for  your inspirational music. I really love these pieces."
Ruth Canham, Adult Piano Student.

"My daughter is playing your 'Romance' and it sounds fantastic. She loves the piece and so do I. The teacher wanted a copy of 'Autumn' for herself. I think it is all amazing music.
Dr. Mitch Katzenelson

"Just got 'For Axel' in the mail. The finished version is a bit different from when I played it as a kid. The piece brings back good memories."
Dr. Axel Hsu, Student for whom 'For Axel' was composed



Testimonials Relating to Levin's Art Work & Sculpture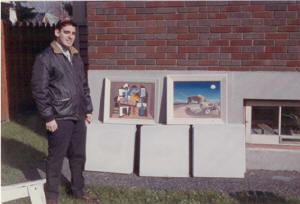 "Karen and I love Lasso Man and Irreconcilable Differences. They will proudly hang on our walls."
David and Karen Colterjohn.

"Your work is charming and engaging and has always been very popular with the public."
Heather Edgar, Associate Executive Director, Coast Mental Health Connect Art Show

"Your artwork is unique, lively and compelling."
Beverley Hillman

"I have your piece I call the Small Grey sitting on my computer station at home, and it is watching, always watching."
Rose Wilson, Science Fiction and Fantasy Art Show Organizer.